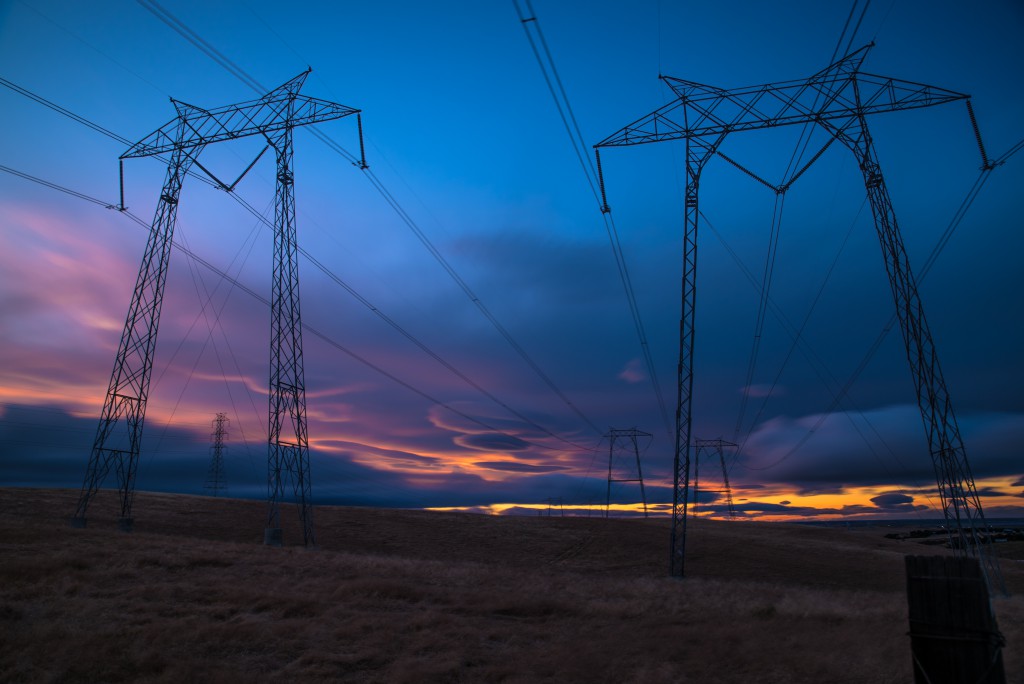 Australia has been in the middle of an energy debate for the past few weeks with everyone from Prime Minister Malcolm Turnbull to tech-billionaires Elon Musk and Mike Cannon-Brooks adding their two cents.
HOW DID IT START?
Late last year some power lines went down in SA causing blackouts across the State. The Turnbull Government blamed SA's heavy use of renewable energy. Fast forward to February when Australians were dealing with some crazy hot weather, and as a result, our electricity grid didn't cope with excess pressure, and areas of Australia experienced rolling blackouts.
Prime Minister Malcolm Turnbull announced that Australia was in the middle of an 'energy crisis' and said the solution was to build 'clean coal' power stations. Turnbull said the move would not only ­alleviate price pressure for consumers and business but slow the decline in Australia's competitive advantage in manufacturing.
Several high-profile scientists and most of the Australian public weren't too keen on the idea of clean coal. The situation escalated when Treasurer Scott Morrison walked into Parliament question time with a lump of coal. The Greens MP Adam Bandt retaliated by bringing his own prop – a solar panel.
SO WHAT NEXT?
The energy market regulator released a report that warned of looming gas shortages that could lead to widespread blackouts as early as next year. Turnbull called urgent crisis talks with Australia's east coast gas companies to find a solution. The Australian Energy Market Operator also said that while new gas supplies might help with reliability and security, due to rising production costs, it would not bring electricity prices down.
The Turnbull Government said it was considering some sort of domestic reservation policy to boost gas supplies, but was grappling with how to implement it, fearing it could act as a disincentive to investment.
THE TWITTER DEAL
Tesla's Vice President for energy products Lyndon Reve said that solar batteries could help prevent regular blackouts in South Australia when he launched Tesla's Powerwall 2 and Powerpack 2 battery packs in early March. Mr Reve said that storage could solve the SA problem within the next 100 days. The statement drew attention from billionaire tech guru Mike Cannon-Brookes, who co-founded software company Atlassian.
Mr Cannon-Brookes sent a tweet to Tesla founder Elon Musk saying "How serious are you? If I can make the $ happen (& politics), can you guarantee the 100MW in 100 days?" Elon Musk responded with "Tesla will get the system installed and working 100 days from contract signature or it is free. That serious enough for you?"
Cue shocked faces everywhere. Renewables was brought to the forefront as a viable solution to Australia's energy crisis.
SA ANNOUNCEMENT
A week after the Twitter conversation, South Australian Premier Jay Weatherill announced a $550m energy intervention. The mix included $150 million for a renewable technology fund, but the centrepiece of the plan was $360 million for a new 250-megawatt gas-fired plant.
Mr Weatherill said the SA Government's plan would put downward pressure on electricity prices and that the 250MW gas-fired station would not participate in the national market, rather it would be switched on when local demand was forecast to outstrip supply.
Some were confused about the addition of gas to the SA power plan as only the week before Prime Minister Malcolm Turnbull was telling us that gas prices were on the rise and unsustainable.
Federal Energy Minister Josh Frydenberg said the plan was a "$550 million admission of failure" by the Weatherill Government and that it could be in breach of national electricity market rules. While Federal Opposition Leader Bill Shorten said the announcement from his SA Labor colleagues showed that renewable technology could help secure the nation's power supply.
JUST ADD WATER
The Federal Government decided to re-enter the energy debate when it made a shock announcement that it would provide $2 billion to address the nation's energy supply issues by expanding the Snowy Mountains hydro-electricity project. Mr Turnbull told reporters that an extension dubbed Snowy Hydro 2.0, would increase the amount of electricity the scheme produces by 50 per cent and be enough to power 500,000 homes.
Not everyone was happy with the way the Government announced the scheme. Victorian Energy Minister Lily D'Ambrosio said she first heard about the proposal in a radio news report and there were also reports that the NSW Government — which owns 58 per cent of the Snowy scheme — hadn't been consulted either.
There were many mixed views about the plan with some saying that the plan wouldn't help the energy crisis while others said it was Turnbull's best and boldest idea since he became Prime Minister.
Energy sector experts have been claiming that the Turnbull Governments Snowy Hydro 2.0 could set Australia on a path to 100 per cent renewable electricity generation by 2030.
In a bizarre turn of events – journalists watched on as a joint press conference between Federal Energy Minister Josh Frydenberg and SA Premier Jay Weatherill turned sour. The two clashed when Mr Weatherill slammed the Federal Government's plan to expand the Snowy Hydro scheme, which he labelled a "$2 billion insult".
SO HOW ARE WE SOLVING THE ENERGY CRISIS?
For the moment, clean coal has been put on hold until further notice and we have yet to find a solution to rising gas prices.
For the east coast - the Snowy Hydro is getting a 2 billion upgrade with work expected to start at the end of the year.
SA are going it alone by building a gas power station that will not connect to the electricity market, and have put a tender out to build the country's largest solar battery by the end of the year.
It is unclear how this mix will lower rising electricity prices, and most of the projects will take years to complete. Maybe Chief Scientist Alan Finkle will have some answers when he publishes a blueprint for the national electricity market later this year.
WHERE DOES REPOSIT FIT?
Reposit knows that the answer to our energy crisis doesn't lie in big expensive power stations or battery banks – it lies with the homeowners.
Homeowners have the power to be more effective than any other option on the table. Together, we can reduce the rising energy costs and power failures that we are all feeling.
What we really need now is a wide-reaching network of smart and inter-connected solar batteries in thousands of homes across Australia.
These batteries would work like a mega-battery proposed for South Australia except the control and benefit is delivered to homeowners.
Households are already using their home solar battery to meet demands in the electricity grid and prevent blackouts.
Collectively our reliance on traditional power stations could be a thing of the past - and that's a vision we plan to be a part of.